If you've heard of Acre, the farm to table restaurant in Auburn, Alabama, you undoubtedly know that Chef David Bancroft creates some amazing food!
My guys say that this recipe that I borrowed from Chef Bancroft's collection are the best smoked grilled wings they've ever had!
These incredible wings begin with just 3 ingredients:
2 lbs wings
1 bottle Frank's RedHot Oeiginal
2 cups brown sugar
Place wings and brown sugar in a gallon ziploc bag…pour in the bottle of Frank's …
Turn the bag until all the ingredients are fully mixed…
Place in the refrigerator at least overnight so that the wings can absorb the best flavor…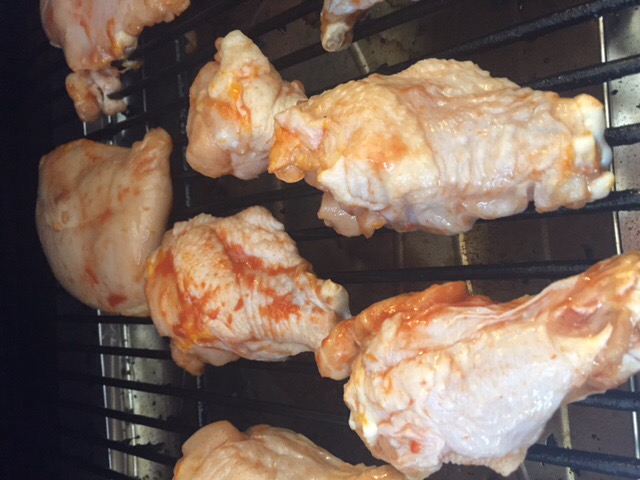 When ready to cook, heat the grill/smoker
to 275 degrees…
Place the wings on the grill racks and allow to smoke about 45 minutes…
Increase the heat to 350 degrees and turn the wings until done…about 15 minutes or so…
They will be perfectly gorgeous like this!
Enjoy!