I was up at 3 am the other morning, so there wasn't 
anything  better to do than create a new biscuit recipe!  
This little biscuit contains it all so you can just store them 
in the fridge and  grab one on the go! 
Lisa's Bacon Cheddar Jalapeno Biscuits
1 cup cooked, crumbled bacon
1 cup cheddar cheese shredded
2 TBSP jalapenos from a jar
1/2 stick melted butter for brushing the biscuits 
Preheat oven to 425 degrees. 
Cut the butter into the flour.  
Add the buttermilk and oil.  
Stir until just combined.  
Add the bacon, cheese and jalapenos.  
Cover your surface for working with the dough with a bit of flour.  Roll or pat out the dough about 1″ thick.  
Cut with desired size of cutter.  
Heat your skillet with a couple of 
tablespoons of oil for a few minutes.  
Remove from the oven and place the biscuits 
with sides touching in the skillet.  
Brush with melted butter.  
Bake for about 20 minutes until biscuits are brown.  
Remove and brush again with melted butter.
The most delicious ingredients…
In your large bowl, add the flour and butter…
Cut the butter into the flour with your pastry tool…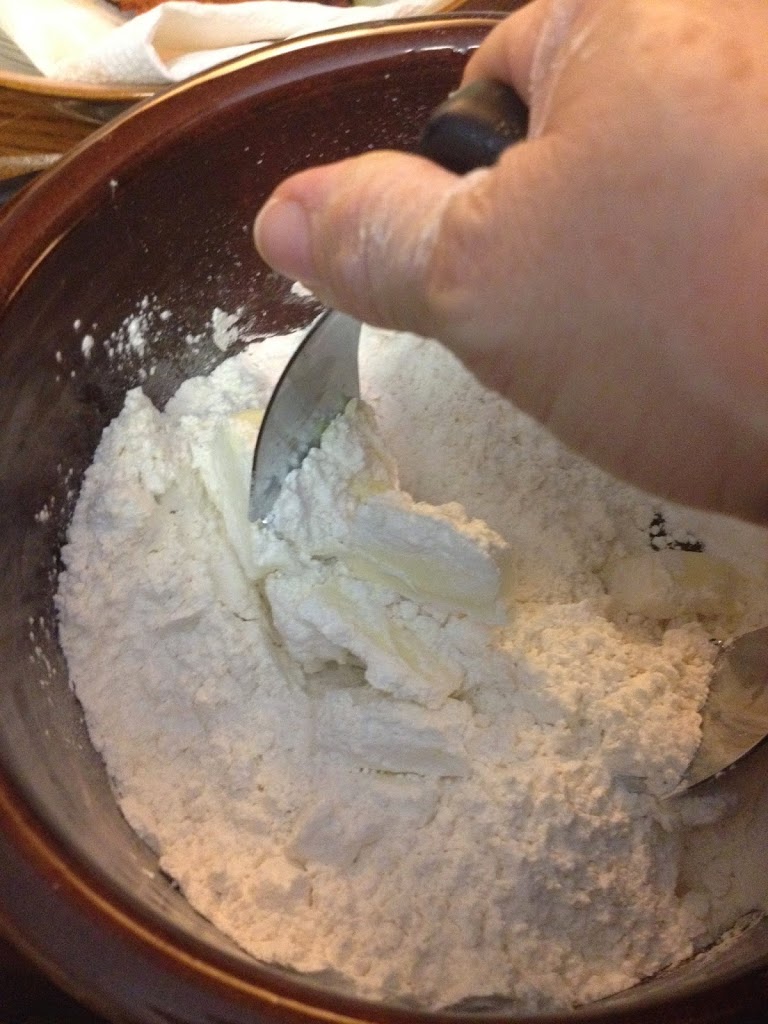 Stir it a bit until all combined…
The bacon and the jalapenos….
yes, Daniel, I could have added more…
I was afraid, but I think another tablespoon would be great!
Cover your surface with flour and roll out the dough 
until about 1 inch thickness…
I decided to use a small cup to make tiny biscuits…
you can use whatever size cutter you wish…
You will have a glorious amount of deliciousness like this!
For my biscuits, I always heat my skillet with a bit of oil 
in the oven for a few minutes…
Place the biscuits in the skillet and brush with melted butter…
Bake at 425 degrees about 20 minutes until 
biscuits are pretty and brown…